One method of choosing the exact colour you require is to provide us with the RAL number for us to get the best match for your design pocket plugs.
RAL is a colour matching system used in Europe, RAL refers to the RAL Classic system it is mainly used for varnish and powder coating but nowadays there are reference panels for plastics as well.
It consists of 210 colours with supplemental names to avoid confusion in case of transposed digits. It is meant to be a source of inspiration on how to creatively combine the main trend colours for the coming two years. But also general consumers can be inspired by the work book to develop their own ideas and to create their personal colour design.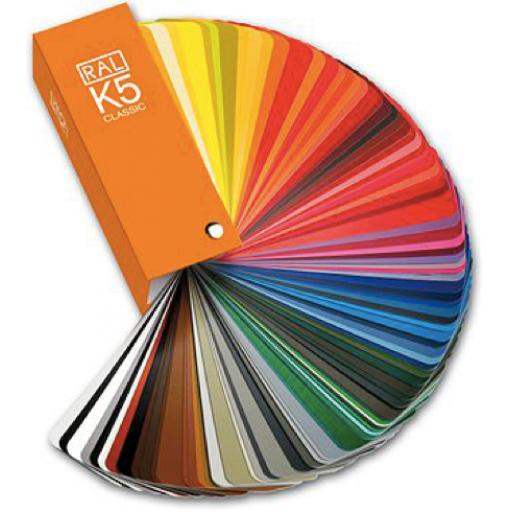 | | | |
| --- | --- | --- |
| RAL 5000 |   | Violet blue |
| RAL 5001 |   | Green blue |
| RAL 5002 |   | Ultramarine blue |
| RAL 5003 |   | Sapphire blue |
| RAL 5004 |   | Black blue |
| RAL 5005 |   | Signal blue |
| RAL 5007 |   | Brilliant blue |
| RAL 5008 |   | Grey blue |
| RAL 5009 |   | Azure blue |
| RAL 5010 |   | Gentian blue |
| RAL 5011 |   | Steel blue |
| RAL 5012 |   | Light blue |
| RAL 5013 |   | Cobalt blue |
| RAL 5014 |   | Pigeon blue |
| RAL 5015 |   | Sky blue |
| RAL 5017 |   | Traffic blue |
| RAL 5018 |   | Turquoise blue |
| RAL 5019 |   | Capri blue |
| RAL 5020 |   | Ocean blue |
| RAL 5021 |   | Water blue |
| RAL 5022 |   | Night blue |
| RAL 5023 |   | Distant blue |
| RAL 5024 |   | Pastel blue |
| RAL 5025 |   | Pearl Gentian blue |
| RAL 5026 |   | Pearl night blue |
| | | |
| --- | --- | --- |
| RAL 6000 |   | Patina green |
| RAL 6001 |   | Emerald green |
| RAL 6002 |   | Leaf green |
| RAL 6003 |   | olive green |
| RAL 6004 |   | Blue green |
| RAL 6005 |   | Moss green |
| RAL 6006 |   | Grey olive |
| RAL 6007 |   | Bottle green |
| RAL 6008 |   | Brown green |
| RAL 6009 |   | Fir green |
| RAL 6010 |   | Grass green |
| RAL 6011 |   | Reseda green |
| RAL 6012 |   | Black green |
| RAL 6013 |   | Reed green |
| RAL 6014 |   | Yellow olive |
| RAL 6015 |   | Black olive |
| RAL 6016 |   | Turquoise green |
| RAL 6017 |   | May green |
| RAL 6018 |   | Yellow green |
| RAL 6019 |   | pastel green |
| RAL 6020 |   | Chrome green |
| RAL 6021 |   | Pale green |
| RAL 6022 |   | Brown olive |
| RAL 6024 |   | Traffic green |
| RAL 6025 |   | Fern green |
| RAL 6026 |   | Opal green |
| RAL 6027 |   | Light green |
| RAL 6028 |   | Pine green |
| RAL 6029 |   | Mint green |
| RAL 6032 |   | Signal green |
| RAL 6033 |   | Mint turquoise |
| RAL 6034 |   | Pastel turquoise |
| RAL 6035 |   | Pearl green |
| RAL 6036 |   | Pearl opal green |
| RAL 6037 |   | Pure green |
| RAL 6038 |   | Luminous green |
RAL 7000

 

Squirrel grey

RAL 7001

 

Silver grey

RAL 7002

 

Olive grey

RAL 7003

 

Moss grey

RAL 7004

 

Signal grey

RAL 7005

 

Mouse grey

RAL 7006

 

Beige grey

RAL 7008

 

Khaki grey

RAL 7009

 

Green grey

RAL 7010

 

Tarpaulin grey

RAL 7011

 

Iron grey

RAL 7012

 

Basalt grey

RAL 7013

 

Brown-grey also

NATO-olive

Stone-grey-olive

RAL 7015

 

Slate grey

RAL 7016

 

Anthracite grey

RAL 7021

 

Black grey

RAL 7022

 

Umbra grey

RAL 7023

 

Concrete grey

RAL 7024

 

Graphite grey

RAL 7026

 

Granite grey

RAL 7030

 

Stone grey

RAL 7031

 

Blue grey

RAL 7032

 

Pebble grey

RAL 7033

 

Cement grey

RAL 7034

 

Yellow grey

RAL 7035

 

Light grey

RAL 7036

 

Platinum grey

RAL 7037

 

Dusty grey

RAL 7038

 

Agate grey

RAL 7039

 

Quartz grey

RAL 7040

 

Window grey

RAL 7042

 

Traffic grey A

RAL 7043

 

Traffic grey B

RAL 7044

 

Silk grey

RAL 7045

 

Telegrey 1

RAL 7046

 

Telegrey 2

RAL 7047

 

Telegrey 4

RAL 7048

 

Pearl mouse grey
| | | |
| --- | --- | --- |
| RAL 8000 |   | Green brown |
| RAL 8001 |   | Ochre brown |
| RAL 8002 |   | Signal brown |
| RAL 8003 |   | Clay brown |
| RAL 8004 |   | Copper brown |
| RAL 8007 |   | Fawn brown |
| RAL 8008 |   | Olive brown |
| RAL 8011 |   | Nut brown |
| RAL 8012 |   | Red brown |
| RAL 8014 |   | Sepia brown |
| RAL 8015 |   | Chestnut brown |
| RAL 8016 |   | Mahogany brown |
| RAL 8017 |   | Chocolate brown |
| RAL 8019 |   | Grey brown |
| RAL 8022 |   | Black brown |
| RAL 8023 |   | Orange brown |
| RAL 8024 |   | Beige brown |
| RAL 8025 |   | Pale brown |
| RAL 8028 |   | Terra brown |
| RAL 8029 |   | Pearl copper |
| | | |
| --- | --- | --- |
| RAL 9001 |   | Cream |
| RAL 9002 |   | Grey white |
| RAL 9003 |   | Signal white |
| RAL 9004 |   | Signal black |
| RAL 9005 |   | Jet black |
| RAL 9006 |   | White aluminium |
| RAL 9007 |   | Grey aluminium |
| RAL 9010 |   | Pure white |
| RAL 9011 |   | Graphite black |
| RAL 9016 |   | Traffic white |
| RAL 9017 |   | Traffic black |
| RAL 9018 |   | Papyrus white |
| RAL 9022 |   | Pearl light grey |
| RAL 9023 |   | Pearl dark grey |